Visit Prague, a city of hundred spires
For the fourth year in a row, the historical centre of Prague will host international triathlon race. But you don´t have to admire its beauties only during the race. There are many reasons to visit this amazing city and stay there a little bit longer. Find inspiration for your holiday in Prague below.
Must see in Prague
Prague has many names - mother of all cities, the heart of Europe, golden city, a city of hundred spires, mysterious, magical...It is Prague. What are the must see places when you are here?
The first place, that every tourist guide would offer you, is Prague Castle - the most significant symbol of the city.
According to the Guinness Book of World Records, it is the largest coherent castle complex in the world. When you are visiting a Prague Castle, you shouldn´t miss the monumental St. Vitus Cathedral, picturesque Golden Lane or St. George's Basilica but you can also relax in the heart of the capital thanks to its gardens and parks.
From Prague Castle you can go down to the Vltava river and crosses at the Charles Bridge. However, if possible, we recommend you to go for a walk here early in the morning when the bridge is empty and not so crowded. Then you can enjoy marvellous sunrise above Prague.
Charles Bridge is Prague's oldest bridge –  its construction started in 1357. The Bridge connects the Old Town and Lesser Town and is decorated with 30 statues.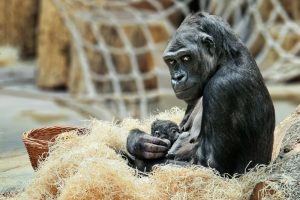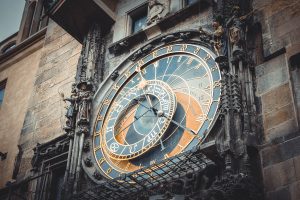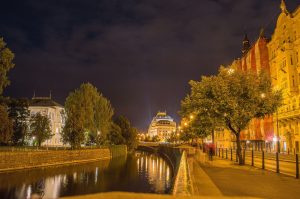 Charles Bridge will take you to the Old Town,  where your steps should lead to the Old Town Square. There you can see famous Prague Astronomical Clock.Every hour, hundreds of tourists from all over the world gather in front of the Old Town Hall to enjoy a fascinating mechanical performance of 12 wooden statues of the apostles in the clock windows.
The National Theatre was built with funds from a nationwide collection and first opened in 1881, and for the second time in 1883 after a devastating fire. It is set majestically by the Vltava river and FORD CHALLENGEPRAGUE participants will pass it during run course.
If you prefer parks to castles, theatres, churches and cathedrals, we would offer you a trip to Petřín Park. Set out for the top of Petřín with its elegant lookout tower inspired by the famous Eiffel Tower in Paris. After having conquered the 299 steps, a breathtaking view will open out for you over the panorama of the city.
More tips for your trips available here.
Prague for family
If you come to Prague with your family you definitely shouldn´t forget to visit
Prague ZOO
- one of the best zoological gardens in Europe.  Therefore we strongly recommend you to reserve all day for this trip. Of course the zoo is accessible by car or public transportation but you can make this trip even more interesting and try a
ferry
🙂
Botanical garden
is located right next to the Prague ZOO. The Garden invites its visitors to see and enjoy open air exhibitions, arranged as an impressive park, the historical Vineyard of St. Claire, Japanese Garden or the tropical greenhouse Fata Morgana.
National Technical Museum
is paradise for everyone who is interested in science and technology. For over a hundred years extensive collections have been assembled here documenting the development of many technical fields, of the natural and exact sciences, and of industry in the territory of today's Czech Republic. The museum now presents centuries of ingeniousness in 14 permanent expositions: Transportation, Architecture, Construction and design, Astronomy, Printing,  Photo studio, Technology in the home, Mining, Metallurgy and Measurement of time.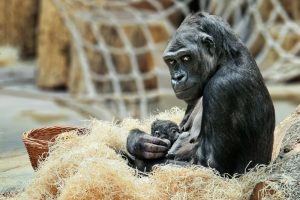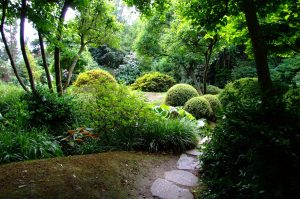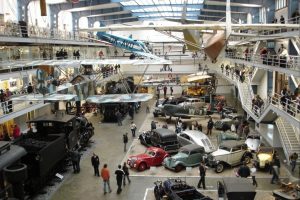 Gastronomy in Prague
Italian, French, Arabic, Indian, Spanish, Mexican, Armenian, as well as kosher, vegetarian and of course traditional Czech – the range of cuisines offered by Prague's restaurants is almost limitless. Start your day in Café Savoy that is very close to FORD CHALLENGEPRAGUE start area. After a long day spent in the city centre, you can visit one of many elegant establishments offering first-class service and wonderful views, or check out a traditional Czech pub with welcoming staff and excellent beer. One of the most popular pubs in Prague is undoubtedly U Fleků restaurant. And what to order in typical Czech pub? It´s simple - goulash or beef in sour sream sauce with dumpling and Czech beer 🙂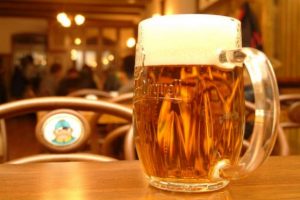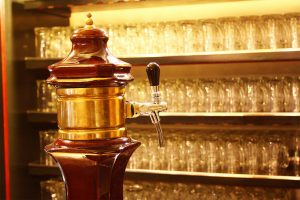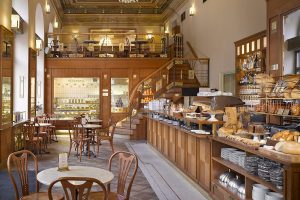 Public transportation in Prague
As Prague is a big city we strongly recommend you to use local public transportation, which is very well organised. You can use trams, buses, metro, ferries and even cable cars. Timetables, connections, public transport to Prague Airport and other important information on Prague transport can be found
here
. To use public transport in Prague, you must buy a
ticket
 (information about where to buy a ticket
here
). The basic fare for adults costs CZK 32. If you are going to stay in Prague for one day, it is convenient to use a one-day ticket for CZK 110, if you are planning a weekend visit, it pays up to buy a three-day ticket for CZK 310. The ticket is always valid from the moment of its marking (the marking machines are in the metro, on the trams and buses) - it is enough to mark it once.