Taste of Prague
Prague is well known for its beer and delicious food and since the race venue is located in the historical city center of Prague, you have many opportunities to explore it by your own. Check out our tips, where to eat when in Prague!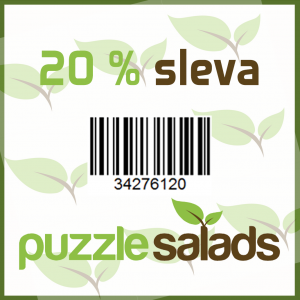 As a triathlete you will love this place! Puzzle salads is a network of salad bars all over Prague. PuzzleSalads is a concept that offers quality, fast and healthy food from premium, seasonal and local ingredients. The closest branch to the race venue is located in Revoluční street. Competitors of Ford Challenge Prague 2019 have 20 % discount to all PuzzleSalads restaurants. Show this code at check out and get 20 % discount.
If you have visited the race venue already, you have probably noticed Café Savoy across the street. Café Savoy is an establishment with a noble atmosphere, where you will want to indulge in breakfast, lunch and dinner. On the menu you will find a wide choice of Czech dishes and also those inspired by classic French cuisine, and in the confectioners' counter classic Czech desserts.
If you are a beer geek, you should definitely give a visit to Staropramen Center! You will pass (and probably smell) the brewery on the running course. After the race, you can take a tour through the historical complex of brewery buildings in Prague's old industrial suburb called Smíchov. The interactive tour will take you on journey from Staropramen foundation in 1869, to modern days.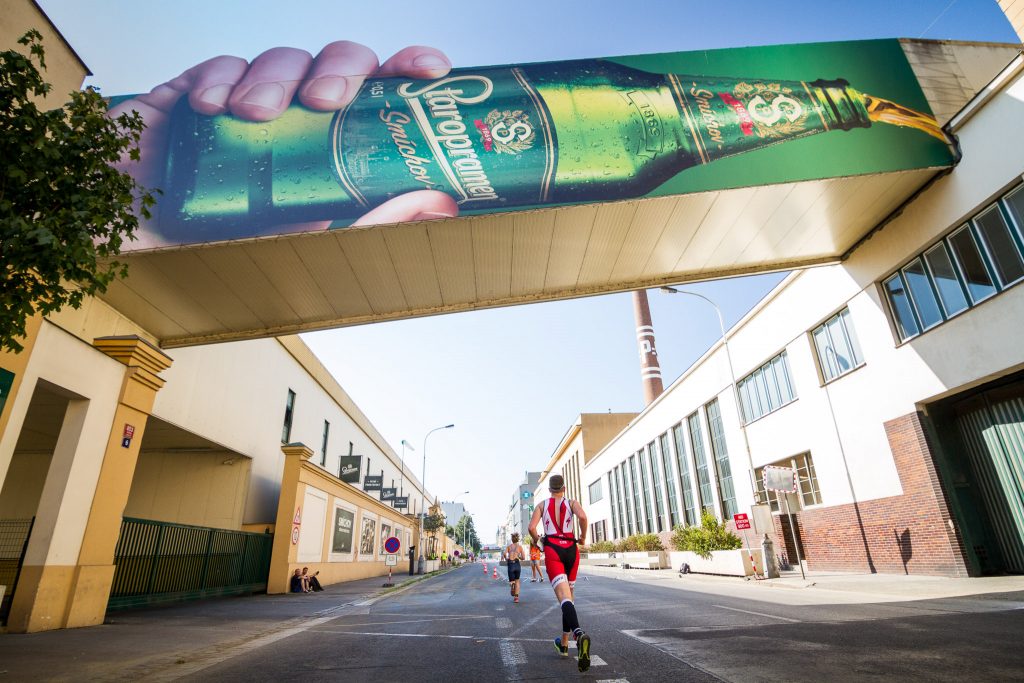 At the end of the transition area, which is located on the bridge Legií, you can find classy Café Slavia. Café Slavia is a traditional cafe in the historical center of Prague that offers Czech and international cuisine. Enjoy a cup of coffee with a view on the National Theater, Charles Bridge and the Prague castle.
Experience the atmosphere of a historic house from 15th century, in which beer has been brewed for more than 500 years! U Fleků is not only one of the most famous Czech restaurants, but also a pilgrimage site for all beer lovers. Old-Bohemian dishes will satisfy wishes of all gourmets. U Fleků is located in the old town, walkable distance from the venue.
Café Lounge is a quiet café just behind the corner. Café Lounge offers excellent coffee and cozy interior. "We are a place where you can eat and drink well," says their motto and you won't get anything less.
Just behind the finish line is Kolkovna restaurant, where you can get freshly tapped beer and traditional Czech dishes. This always crowded place is a must!
Few hundred meters from the venue is a small place called Angelato. On a hot day, you will recognize this place by a long que in front of its door, but their Italian ice-cream is worth waiting few minutes! Choose from wide variety of flavors of gelatos, sorbets and other unique flavors such avocado, ginger or olive oil!
If you want to enjoy traditional Czech cuisine prepared from regional supplies accompanied by freshly tapped beer, this is a place to go. Experience authentic atmosphere of classic Czech pub! Lokál is located close to the Charles bridge.